News
A New Film by Romanian Director Cristi Puiu is coproduced with "Produkcija Sarajevo 2006"
After the film SIERANEVADA from 2016, which was in the official selection of the 69th Cannes Film Festival, Sarajevo-based production house "Produkcija Sarajevo 2006" from Bosnia and Herzegovina and its producer Mirsad Purivatra joined forces again with famous Romanian filmmaker Cristi Puiu in his new film MALMKROG.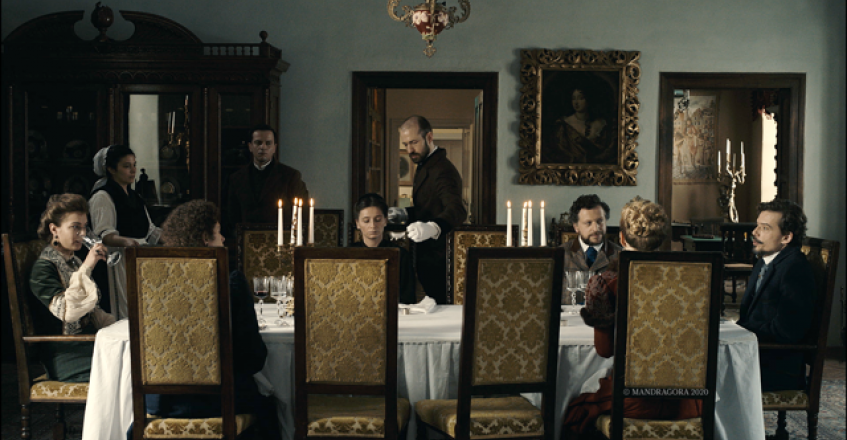 The film MALMKROG has been selected in the new competition section of the Berlinale, Encounters, and the world premiere of this film will officially open the Encounters section at the 70th Berlinale. The goal of this section is to support new voices in cinema and to give more room to diverse narrative and documentary forms in the official programme.
"As a result of passionate research, the 15 titles chosen for Encounters present the vitality of cinema in all of its forms. Each film presents a different way of interpreting the cinematic story: autobiographical, intimate, political, social, philosophical, epic, surreal. The films take the challenge of shaping the world rather than reproducing it," commented Carlo Chatrian, Artistic Director of the Berlinale.
"Cristi Puiu's new work will open this kaleidoscopic gallery. A journey through time and thought, MALMKROG is a major work, a tour de force of words and mise en scène, a fresco that fascinates with precision and inventiveness", stated Berlinale press release.
A three-member jury will choose the winners for Best Film, Best Director and a Special Jury Award of the Encounters section.
MALMKROG is a coproduction between Romania, Serbia, Switzerland, Sweden, Bosnia and Herzegovina and North Macedonia. In Bosnia and Herzegovina the film is supported by the Ministry of Culture and Sport of the Sarajevo Canton.The screenplay was written by Cristi Puiu, adapting text by Vladimir Solovyov. It stars Frédéric Schulz-Richard, Agathe Bosch, Diana Sakalauskaité, Marina Palii, Ugo Broussot and István Téglás.
Cristi Puiu is a writer and a director, known for the award-winning films: THE DEATH OF MR. LAZARESCU (2005), AURORA (2010), and SIERANEVADA (2016). One of the most significant filmmakers today is well known to the Sarajevo Film Festival audience: in 2010 Puiu chaired the feature film competition jury of the Sarajevo Film Festival and in 2013 Puiu was an honoree of the Sarajevo Film Festival's Tribute to programme. Puiu was a guest at the 2019 Sarajevo Film Festival and one of the mentors of the Talents Sarajevo.