Objave
Competition Programme – Student Film Jury 2019
Director Nadav Lapid, founder of Coproduction Office, producer and entrepreneur Philippe Bober and director and screenwriter Arild Andresen will serve on the jury of the Competition Programme - Student Film of the 25th Sarajevo Film Festival. They will decide the winner of the Heart of Sarajevo for Best Student Film.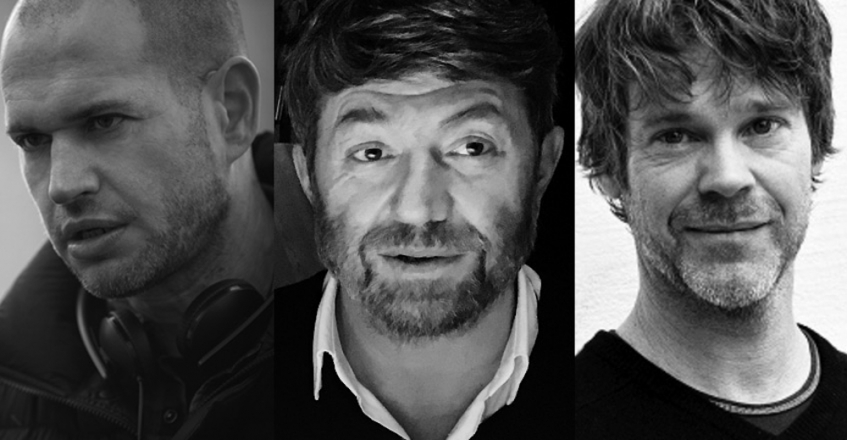 Nadav Lapid
Director, Israel
Born in Tel-Aviv, Israel, 1975, Lapid studied philosophy at Tel Aviv University. He moved to Paris before returning to Israel to take a degree at the Sam Spiegel Film & Television School in Jerusalem. His debut feature film POLICEMAN won the Special Jury Prize at Locarno in 2011 while THE KINDERGARTEN TEACHER featured in the 2014 Semaine de la Critique at Cannes. His film SYNONYMS won the Golden Bear at this year's Berlinale. Lapid is a recipient of the French Order Chevalier des Arts et des Lettres.
Philippe Bober
Founder of Coproduction Office, producer and entrepreneur, France
Coproduction Office's company founder, Philippe Bober, has produced thirty-two films to date, working with ground-breaking directors including Lars von Trier, Roy Andersson, Ulrich Seidl, Jessica Hausner, Lou Ye, Kornél Mundruzcó, Cristi Puiu, Michelangelo Frammartino, Carlos Reygadas, Ruben Östlund from early in their careers. The majority of these films were selected for the main competitions in Cannes, Venice and Berlin, where they have received more than 30 prizes, including the Venice Golden Lion in 2014 for Roy Andersson's A PIGEON SAT ON A BRANCH REFLECTING ON EXISTENCE, and the Palme d'Or in 2017 for THE SQUARE by Ruben Östlund.
The international sales catalogue of Coproduction Office is composed of films produced by Philippe Bober as well as acquired gems and restored classics, including Roberto Rossellini's key films. The catalogue is recognised for its overall artistic strength, with films that have an individual and distinctive cinematic language, as well as often bold content.
Arild Andresen
Director and screenwriter, Norway
Norwegian director and screenwriter Arild Andresen starting out making short films and commercials. In 2006, he directed the youth drama miniseries BOYS WILL BE BOYS, the first Norwegian production nominated for an EMMY.
Andresen's debut feature, THE LIVERPOOL GOALIE (2010), won both the Crystal Bear and a special mention at the Berlinale 2011, in addition to numerous awards worldwide. His next feature, COMPANY ORHEIM (2012) won the Dragon Award Best Nordic Film at the Gothenburg Film Festival, as well as several Norwegian Amanda awards. Andresen later directed episodes of the critically acclaimed NRK TV-Series STRUGGLE FOR LIFE (2014). His third feature film HANDLE WITH CARE (2017) won the main award at Skip City Film Festival in Tokyo, and another Amanada award for Best Male Actor. HANDLE WITH CARE has received worldwide distribution.
Andresen was the lead director on the NRK hit series HOME GROUND (2018), which premiered at the Berlinale Series and won a landslide at the Norwegian Golden Screen TV Awards, including Best TV drama. It also picked up the award for best Scandinavian series at Nordic Drama Days, and was nominated for best European drama at C21 in London. HOME GROUND was featured at last year's Sarajevo Film Festival.