News
Danis Tanović and Nazif Mujić Guests of the "Coffee with..." Programme
Following last night's national premiere and opening film at the 19th Sarajevo Film Festival, AN EPISODE IN THE LIFE OF AN IRONPICKER, this morning our first Coffee with... session was held featuring director of the film, Danis Tanović and protagonist Nazif Mujić.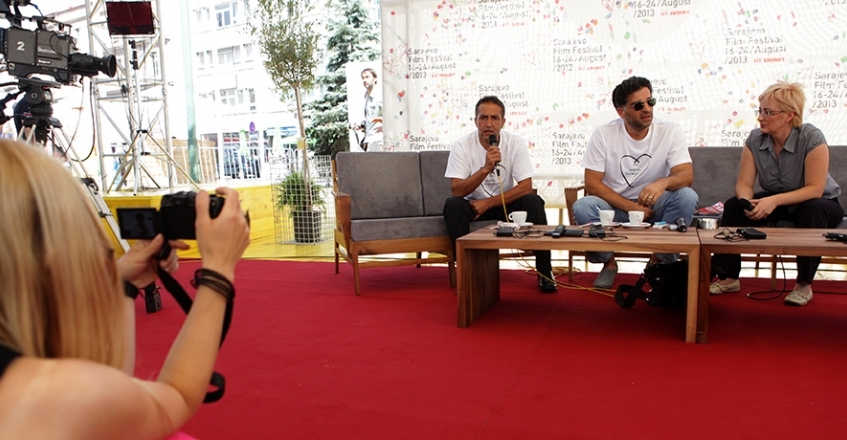 Premiere Coffee with... began with Tanović and Mujić respectively recounting how they met, how the project was born and how Mujić felt about his story being portrayed in the visual arts. Given the film's uniqueness and difficulty to categorise, questions ranged from the technical to political aspects of the film to which the ostensibly emotional Mujić was eager to answer.

A visibly satisfied Tanović said he was most pleased with giving Mujić the opportunity to tell his story and improve his life.