News
Danny Glover Guest of the "Coffee with ..." Programme
Today's "Coffee with..." session was honoured by the presence of American actor, film director and politcal activist, Danny Glover. Much of the session was dedicated to talking about his life: why and how he began acting, his roots, what influenced him in his youth as well as his political activisim with which he continues with today.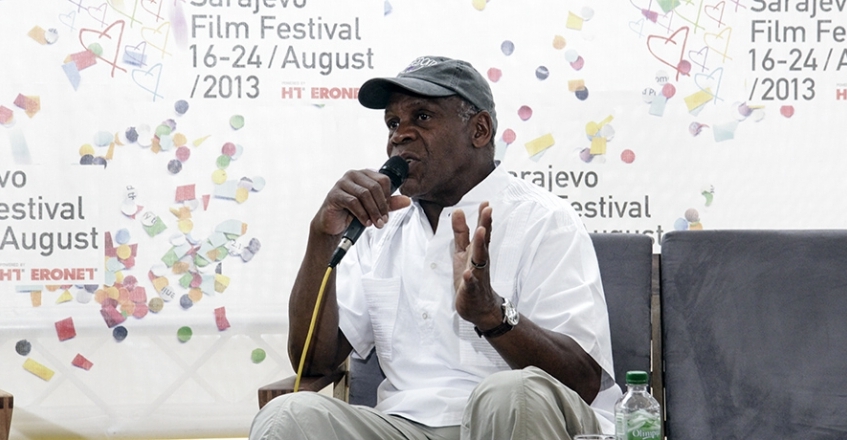 Glover also spoke briefly about his work within the film industry but dedicated more time to his experience in less commercial films, underlining that Hollywood was never his main concern and citing the influence of foreign film. Indeed, with this notion of internationalism which Glover stressed, he spoke of his work with UNICEF around the world, exemplified by his work as a Goodwill Ambassador and promotion of the "It's About Ability" campaign with some of Sarajevo's children yesterday.

With such an extraordinary life of breadth and travelling, Glover pleased the audience with his praise for the uniqueness of the Sarajevo Film Festival, citing its birth in the war, its importance in healing post-war wounds, as well as praising "another kind of energy" unfound at other world festivals but wholly present in the city of Sarajevo.

Glover will be presenting the Katrin Cartilidge award tomorrow evening at the !hej Open Air Cinema.