News
Competition Programme Jury in "Coffe with..." Programme
Today, "Coffee with..." Programme was a unique opportunity for our public to get to know the entire jury for the competition programme: Uliks Fehmiu, Christine A. Maier, Mirela Oprisor, Charles Tesson and Danis Tanović.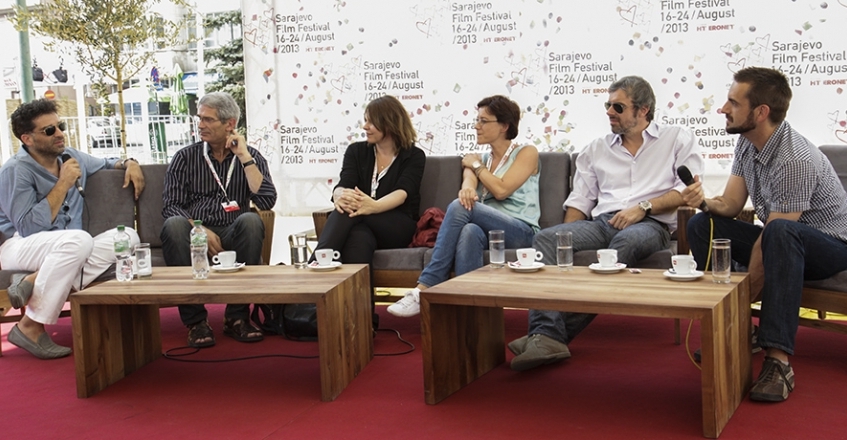 Each member of the jury was given the floor to tell us about current projects, as well as projects in the finishing stages and what the future holds for them. The audience was particularly keen on what Mirela Oprisor had to say about Romanian film, given the festival's tribute to Romanian Director, Cristi Puiu – as well as the current high standards in the Romanian film industry. When questioned, what she will be doing upon her return to Romania, Oprisor replies that she will be returning to television and theatre but hopes for a return to film in the future.

Maier and Tanović are currently in the finishing stages of their respective film after a busy year for the both of them, although Tanović claims that he has not any current projects following his work in India. Fehmiu, superstitious about what the future holds, teases us with a refusal to tell us about future projects.

Charles Tesson, on the other hand, is busy visiting various film festivals in preperation for Critics' Week; he, like his colleagues, looks forward to seeing more films for the remainder of the festivals.