Info
It is our great pleasure to invite you to the 20th edition of Sarajevo Film Festival which will take place from 15th to 23th of August 2014.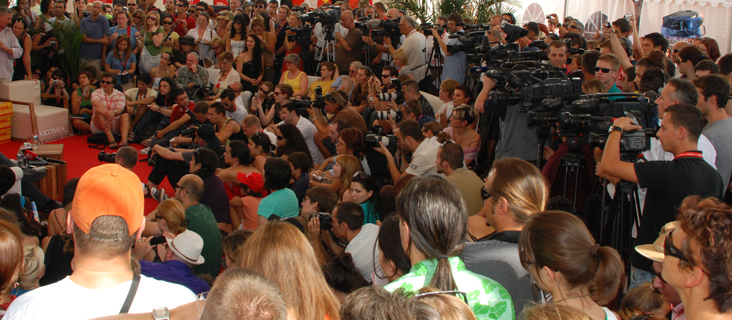 Nine days of the Festival will this year again offer a unique opportunity to present films, establish and strengthen numerous contacts, but also to experience unforgettable meetings with numerous film professionals and film audience.

Accreditation applications will be available at our web site from 10th of July till 1st of August 2014.
CONTACT
Press center
Sarajevo Film Festival
Bosanski kulturni centar
Branilaca Sarajeva 24
71 000 Sarajevo
Bosnia and Herzegovina
press@sff.ba