News
SOLDATE JEANNETTE Screened in National Theatre
Film SOLDATE JEANNETTE by Daniel Hoesle, was screened in the Competition Programme Feature Film.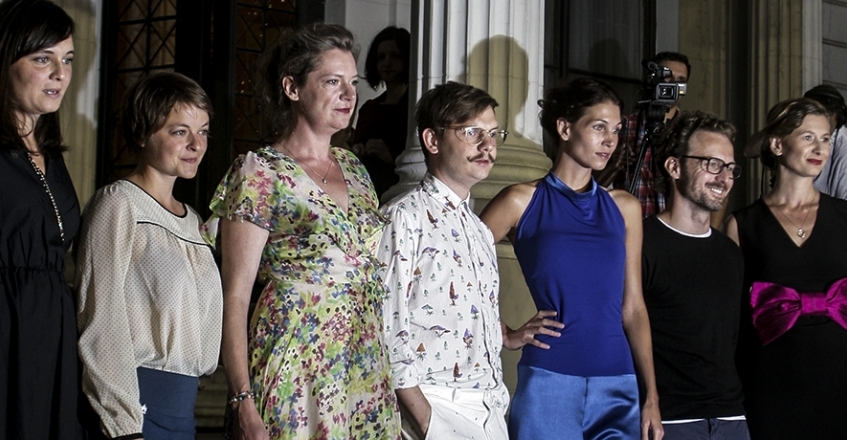 SOLDATE JEANNETTE is a story about Danni and Anna. Fanni has had enough of money and leaves to live in a tent. Anna has had enough of pigs and leaves the farmer, one needle in the haystack. Facing their dilemmas, Fanni rolls the dice while Anna does not think twice; she knocks down all the pins. Together they raise their voice and shape each other's lives. Differences attract, and jolly they move on – together on their distinct journeys, where their dreams are set – towards a newfound liberty.

Director Daniel Hoesl was born in 1982. He lives and works in Viennaa. He worked as Assistant Director to Ulrich Seidl on his PARADIES/ PARADISE trilogy.

SOLDATE JEANNETTE is his debut film.