News
The 19th Sarajevo Film Festival Is Open
Tonight, the 19th edition of the Sarajevo Film Festival opened with an official ceremony at the National Theatre. The ceremony was preceded by the customary red carpet with appearances by many film starts and professionals. The Bosnian-Herzegovinian actress Marija Pikić hosted the opening.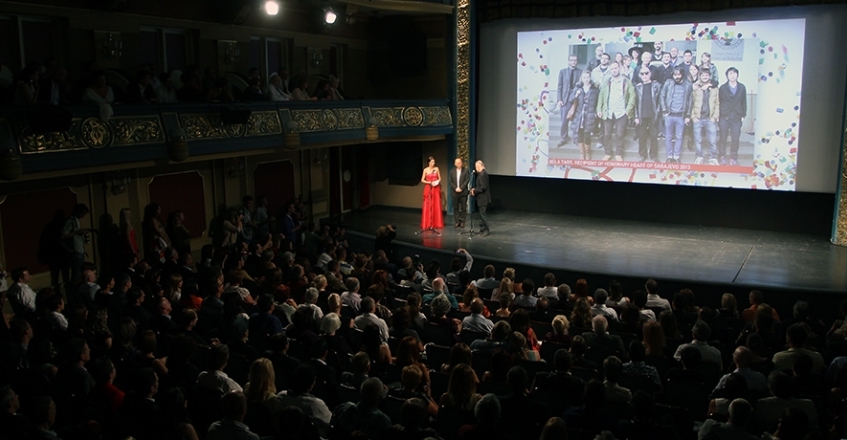 Pikić emphasized that this year's programme of the Sarajevo Film Festival will present 214 films from 59 countries and that in the upcoming ten days hundreds of film professionals and artists will visit Sarajevo.

"In the past 19 years, the festival has grown into an event that gathers over 2000 accredited professionals and journalists, as well as approximately 100 000 fans of film. The festival brings us films that are difficult to come by and are of rare value usually absent in everyday life," Pikić added.

The selector Elma Tataragić also addressed the audience stating that this year's Competition Programme – Features presents nine excellent films. Of the nine, six are debuts, two are the director's second film and only one is a third film. The selection is varied, exciting and addresses the issue: Are films a representation of reality or part of it?

Tonight, at the National Theatre, the Honorary Heart of Sarajevo Award was presented to Béla Tarr, one of the most significant directors of our time and founder of the film.factory at the Sarajevo School for Science and Technology.

The ceremony was followed by a screening of AN EPISODE IN THE LIFE OF AN IRON PICKER by the Bosnian-Herzegovinian director Danis Tanović.